Class assignments will be posted here:
Assignments are listed in chronological order below – the NEWEST assignment(s) will be posted at the top of the page as we move forward. Past assignments can be found by scrolling down towards the bottom of the page.
**Assignment Submissions Reminder – When you complete each assignment, please e-mail me to let me know – always add both your production files (.psd or .Ai) as well as a .JPG version of the assignment into your folder in our shared Google Drive. Please label finished work indicating that it is a "Final" file submission – here is an example below:
Ryan_Seslow_Assignment#1-Final.psd
Ryan_Seslow_Assignment#1-Final.JPG
Assignment #1 – PostCard Design / Hack, Redesign & Animate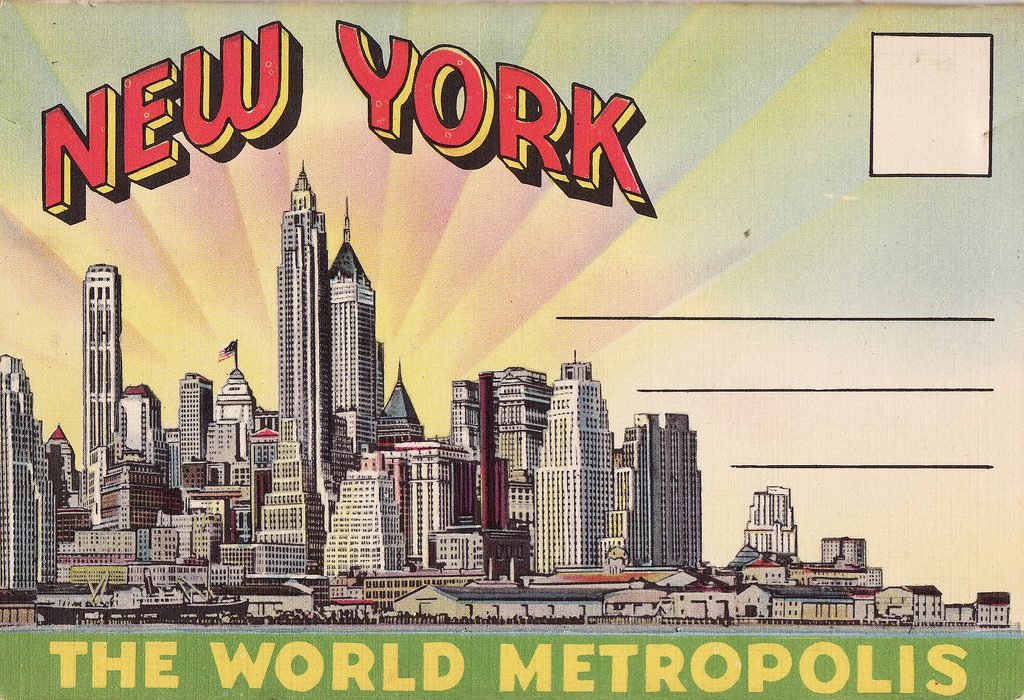 This is also a multipart project, we will be converting the static to animation – We will be designing a new series of standard sized Postcards to promote and communicate one of the following messages below (students must choose one)
1– A cause or message that you are passionate about –
OR
2 – An up and coming event that you would like to promote
Assignment Specifications:
Size: The final designs will be 4″ X 6″ in size. (Students should decide on the arrangement of the height and width, will your postcards be a horizontal or vertical image? You will be designing both the front and back side of the post card with the full intention of mailing it so space must be allotted for the address and postal stamp. We Hack, Recompose & Remix –> process ->
Process: 
R&D – Where will you find visual inspiration and research? Flickr? NYPL Digital Archives?
1 – Thumbnail sketches – Students will generate a series of 2-3 thumbnails sketches using a pencil / pen and their sketchbooks to brain storm and illustrate their process.
2 – Roughs – Students will select from the 2-3 strongest thumbnail sketches and develop them into 1 rough scaled to the 4″X6″ size in pencil or "other medium".
3 – Not mandatory but students will be encouraged to produce a final comprehensive pencil rendering scaled to size ready for scanning and application using photoshop. Students will experiment with various image manipulating techniques and styles to develop contrasts and visual interest.
Production:
Students will prepare their final work for both print out put in (CMYK) as well as presentation and application on the web (RGB).
What images will you be referencing and using? Where did you find them? Are they free to use, if so, how do you know? Please bring all of your resources and research to class. Thumbnail studies and a rough lay out.
Examples – Check out this blog post – https://www.ryanseslow.com/remix-fun-with-a-vintage-postcard/
Part 2 – Static to Animation – Students will cut and break up their postcards into several graphic assets and apply animation techniques learned in class. Animated postcards will be explored as methods of communication, advertising and marketing.
Project / Assignment Due Dates:
The static postcards will be worked on in class on 1/24, 1/31 & part of 2/7's class – we will have our class critique on this day as well. The final version of the Postcard(s) is due on Friday 2/7 via e-mail to rseslow@nyit.edu as a high resolution.JPG file or added to your Google Drive folder in our shared class folder located here